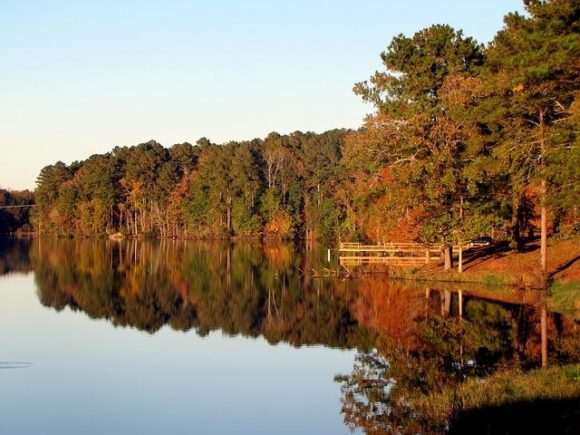 There is something wonderful about the fall, cooler air, beautiful leaves, apple picking. Enjoy this while you can before the snow begins in a month or so.
Here are some awesome fall getaways that are easy and inexpensive, because after all, there are tons of
creative ways to go on vacation
without spending too much of your hard earned cash. Here are some top affordable destination ideas:
1) Charlottesville, VA
The leaves are absolutely stunning in Virginia during that time of year. You can save money by driving there yourself if you're not too far away and driving through Skyline Drive, an incredibly gorgeous stretch of Virginia that will take you through a national park with views of the mountains and foliage. It's amazing.
2) New Orleans, LA
It's actually a great time to go because it's hurricane season. That sounds like a pretty bad idea to travel to New Orleans during hurricane season, but the risk you take means the flights are affordable as are the accommodations!
3) Vegas
When you think of Vegas, you might think of spending a lot of money, but there are many ways to
go to Vegas for cheap – or even free
! Mostly, people get great deals on Vegas vacations because they use credit card churning techniques, but with enough research you can find affordable hotels even without using your credit card points.
4) A Caribbean Cruise
Again, because summer is ending, cruise prices will start to drop and then go up again around the holiday season. This is a great time to book a cruise, especially a short 3 or 4 day one that will only run you a few hundred dollars a person.
Choose a port you can drive to – if you can – so you don't have to spend money on plane tickets or rental cars. DC wrote a great post that gives
15 tips for people going on a cruise
.
5) Austin, TX
Usually big cities are expensive when it comes to hotels but you can actually find a lot of great deals in Texas. The reason Austin is young, hip, and progressive. They have many great restaurants downtown, and it's about 20 minutes away from a massive outlet mall where you can find just about anything your heart desires.
Remember, all of the places above are affordable during the fall, and if you are still tight on cash, there are a lot of ways to
get free money for traveling
so make sure to do you research so you get the most bang for your buck!